As the Fourth Industrial Revolution, or Industry 4.0, takes grip, the Industrial Internet of Things (IIoT) continues to chug forward, demanding distinct and accurate engineering with reliable and high-performing hardware.  The right hardware that provides accurate data accumulation, combined with cloud computing software, produces data analytics that can change the face of industrial operations.
The momentum of IIoT and the predictive analytics it provides is building with no signs of slowing down.  In fact, there's reason to believe that innovation will continue to gain momentum as Industry 4.0 produces more and better products and components.
Pneumatic products and controls are part of that momentum and continue to add to better and smarter automation and control. Add to this IO-Link – a new and open protocol standard being used to configure smart and effective point-to-point serial communications – and it's clear a new generation of IIoT is emerging.  The smart factory has truly arrived.
Rugged, Durable and Often Complex
The rugged and durable characteristics of today's pneumatic control systems are smarter than ever before, and work in tandem with digital controllers, sensors, and other components. Pneumatics deliver power where needed, and are ideal for environments and control systems that require durability.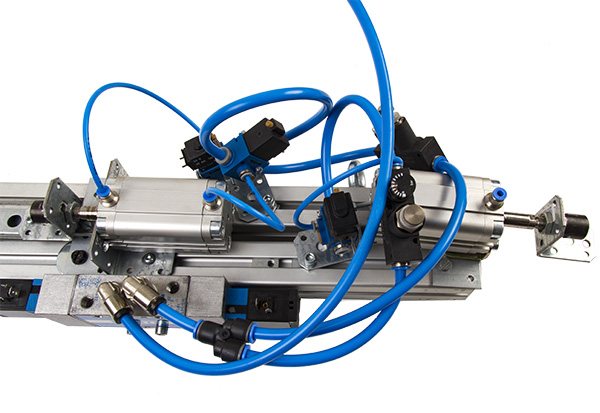 Actuators, valves, and air preparation are the three major categories of pneumatics commonly applied in modern industrial automation, says Steve Horvath, field application engineer at Allied Electronics and Automation based. Actuator types vary, and which one is selected will greatly affect how they are implemented. Options include piston style – single and double acting or rotary – vane and rack-n-pinion, rod-less – magnetically coupled and banded, grippers – parallel, angled, radial and three point, and fluidic muscle.
Horvath also says that valves are the brains of a pneumatic system. "The output of these components dictates when and how the movement of the cylinder occurs. Valves are actuated in many ways: air/solenoid piloted, mechanically, adjustable, in-line, manifold-mounted, analog control and serial interfaced.
"Air preparation is also an important part of a pneumatic circuit," Horvath adds. "It controls the supply of compressed air used in the system. Maintaining the proper pressure, quality of filtered air, soft starting, and rapid exhaust air by e-stopping. All of these key product groups are necessary to successfully construct a pneumatic circuit."
With pneumatics, air is a working fluid.  It must be prepared  using treatment and preparation technology such as filters, moisture separators and other components to meet pneumatic design specifications. It must adequately flow through piping, sometimes configured to deliver compressed air long distances. It requires numerous fittings suited to air flow that must be available in a wide variety of shapes and configurations. Its flow must be controlled for speed and velocity, often with solenoids, necessitating a variety of control hardware.  Actuators and actuation devices use compressed air to deliver power through mechanical motion.  Along with actuators, many other accessories are often part of a pneumatic design, such as tubes, hoses, silencers, air motors, valves, regulators, nozzles and many more.
Pneumatics systems range from simple arrangements to complex ones. Their components, and the functions they perform, however, are critical:  they are becoming "smarter," more complex and are necessary to achieve the future success of industrial automation.
Within the categories of pneumatics, there are many pneumatic controls and fittings available.  A more detailed reference list to help organize and manage your use of pneumatic components for control includes: air preparation and treatment; air fittings (general); fitting accessories; flow controls; speed controls; instrumentation; logic elements; multi-line connectors; pneumatic actuator; actuator accessories; pneumatic generators; pneumatic generators and silencers; tubing;  hosing; vacuum parts and accessories for pneumatic systems; pneumatic valves.
The Growth of Smart Pneumatics
According to Research and Markets' report, "Smart Pneumatics Market – Growth, Trends, and Forecast (2020 – 2025)," the smart pneumatics market is slated to grow at about 7% per year over the next five years.  At the core of the growth is the quest for more efficient plants and equipment.  Industrial production that delivers the greatest output with the least input will always be the strongest driver.
The report says that, "While the focus is very much on the electronic and digital control of automated systems, this doesn't necessarily prevent a future for pneumatics, as many material elements of the pneumatic system are able to adapt their designs and processes to incorporate IIoT factors into their operation."
Horvath adds "Pneumatic systems found throughout industrial environments, which include new sensing and data communications solutions, are making pneumatics smarter and simpler to integrate into the Industrial Internet of Things. The future of pneumatics will be linked to the expansion of smart sensing technology. Cost-effective sensing and information processing equipment is now becoming part of all types of fluid power equipment, from connectors, tubing, and hoses, to pneumatic cylinders, actuators and filters."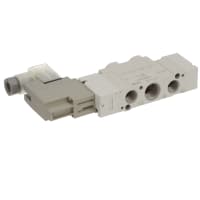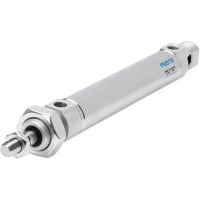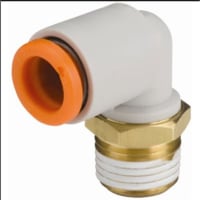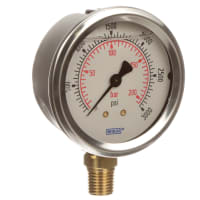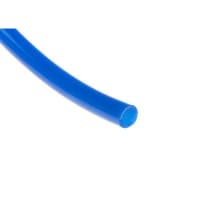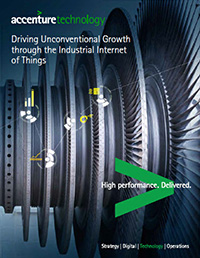 Intelligent Technology Driving Transformation
"Pneumatic technology is used in practically all types of manufacturing processes," says Horvath. "As we continue to progress into the future, the requirements for knowing exact-time monitoring pertaining to cylinder position, valve shaft movement & filter element life expectancy grows rapidly. Besides being the most economical in overall cost, pneumatics can be more flexible in the sense of adapting to difficult requirements."
Such flexibility and adaptability are useful as industrial control environments become automated and IIoT takes a firm grip.  Accenture, in their report, "Driving Unconventional Growth through the Industrial Internet of Things," not only states that pneumatics are important, but emphasizes that the overall effort to contribute to IIoT is crucial: "In the future, successful companies will use the Industrial Internet of Things to capture new growth through three approaches: boost revenues by increasing production and creating new hybrid business models, exploit intelligent technologies to fuel innovation, and transform their workforce."
Pneumatics have been, and will continue to be, an integral part of such intelligent technologies.  They will continue to help increase productivity and subsequently boost revenues – particularly as pneumatics grow in their complexity and utility.  Horvath notes that the latest sensor technologies available for fluid power systems make their predecessors seem unsophisticated by comparison.   Pneumatic controls and components, working in tandem with other intelligent, network-enabled devices and built-in diagnostics sensing, are now routinely used to monitor temperature, voltage, current and sometimes even cycle counts. "These sensors offer a plant's management team an almost overwhelming amount of data that, if used properly will allow them to revolutionize the way they operate and maintain their facility's equipment," he says.
SMC EX600 Ethernet IP Setup: Digital I/O
SMC EX600 Ethernet IP Setup: Analog I/O
For More Information:
Coming Soon:
9/3 – Pneumatics III: The Strategic Use of Pneumatics in Industrial Applications
How helpful was this article? Click a star to rate.
[

0

votes so far. Average rating of

0

]