In May of 2019, an explosion at AB Specialty Silicones plant in Waukegan, Ill. destroyed the entire plant. Debris from the explosion was found miles away, shook homes, flickered lights, and resulted in the unfortunate death of four of the nine workers in the plant at the time of the explosion which took place in the evening.
After an exhaustive investigation by OSHA, investigators concluded that the facility had electrical equipment that was not OSHA compliant, and various standards imposed by OSHA were not adhered to. The owner of the facility was fined $1.6 million.
Ensuring Safety and Mitigating the Risk of Equipment and Asset Damage
Industrial accidents like this one, and others, can be devastating – to personnel and equipment. Industrial workers, managers, and leadership must ensure that their plant and equipment have enough needed equipment installed to detect any prevalence of risk or accident, before they occur, and be outfitted to prevent injury and damage, if such accidents occur.
While there are many sources of malfunction, most malfunctions fall into four categories: mechanical, thermal, electrical, and flammable and explosive hazards. Professionally installed devices and safety mechanisms can be instrumental in preventing operational and material loss of equipment, while mitigating further risk of severe damage.
Mechanical Hazards
Mechanical hazards pose danger from different mechanical conditions – speed, vibration, inadequate ventilation, misalignment, and other irregular conditions that can cause problems.  For example, machines overspeeding not only pose a risk to material loss of the machine or asset, but also may be harmful to personnel nearby.  A machine that is overspeeding may eventually result in parts fragmenting and discharging at exceedingly high speeds.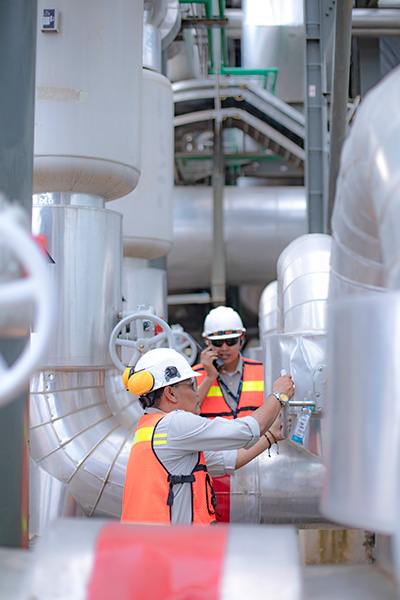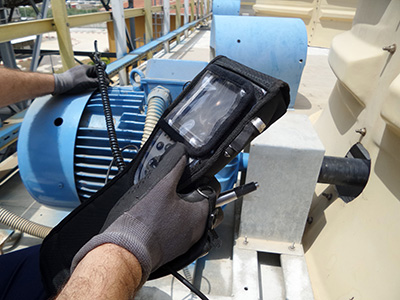 Obviously, this can be a serious safety risk.
To prevent overspeeding, there are many mechanical safety devices such as overspeed trips, relays, guards, encasements, and shutoff switches, that may be installed to protect plant, equipment and workers.
Automation that controls overspeed and other mechanical hazards, as well as installed fittings and guards to protect personnel, are all essential to safe operation.  A complete look at all potential mechanical hazards should be considered to achieve the highest safety goals for plant assets and equipment. A comprehensive risk assessment may be performed by an external third party and would be an ideal method to help reach such goals.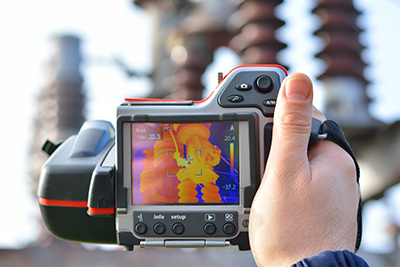 Thermal Hazards
Abnormal thermal conditions such as too much heat, too little heat, and over exposure to heat, all pose dangers to material safety.   Such conditions may originate from a variety of sources and cause equipment malfunction.  Such malfunction incurs risk of severe operational disruption, costly repair, and permanent damage.
Mitigating this risk requires suitable devices and components such as sensors, relays, detection devices, and alarms to alert operators and prevent and control any incidence of thermal overload.
In some cases, built-in fire suppression and extinguishing systems may automatically be actuated and energized if thermal overload causes fire.  This will further prevent damage and injury.
Electrical Hazards
Electrical hazards are not only a leading cause of adverse personnel injury and safety accidents, they can also be detrimental to the material safety of physical assets as well.
Current and electrical problems can cause fire, electrical shock, and electrocution.  Electrocution is one of OSHA's top ranked hazards, based on empirical data it keeps continuously.  Installed devices such as overcurrent protection, breakers, and trips are also available should the current and electrical problems become dangerous.
Electrical hazards may be curtailed with installed devices that alarm operators of high current, ground faults, degraded insulation, and loose electrical connections.  These hazards may also be detected and abated manually, with thermal imaging devices used in a preventive maintenance program.  Such devices may alert operators early enough to take corrective action and prevent overheating and electrical fires.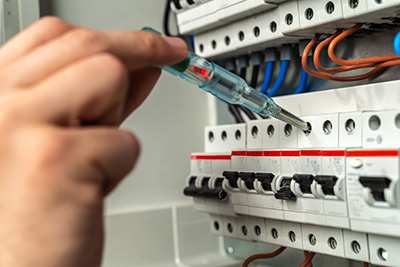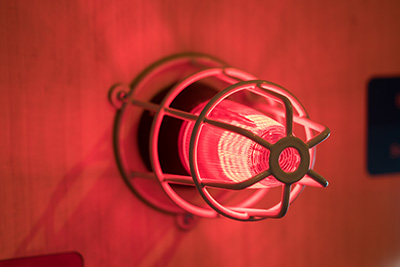 Flammability and Explosion Hazards
The risk of fire and explosion is an obvious risk to personnel safety, but can severely damage plant, equipment and other material.  Fire and explosion risks, as with electrical risks, may be prevented with adequate protective devices.  These include smoke detection, harmful gas detection, (The AI Silicones plant explosion reportedly did not have such protection), high heat, and other conditions.
Such devices are effective in alerting operators before a fire or explosion occurs. However, once it does occur, installation of encasements and shielding may mitigate further local and collateral damage.  Installations include encasements, shields, fireproof barriers, built in extinguishment, and other equipment to prevent explosion from harming personnel or equipment.
Innovation, Technology, and Asset Protection
The risk from these four categories of malfunction is reduced and mitigated with advanced automation and control equipment.  This includes wireless connected devices, protective systems, and other innovative technology.  As new advancements in such technology develop, better features and capabilities are introduced making it more efficient and effective.
Each year many accidents occur from plant and equipment malfunctioning due to a multitude of causes – including the heretofore mentioned overspeed,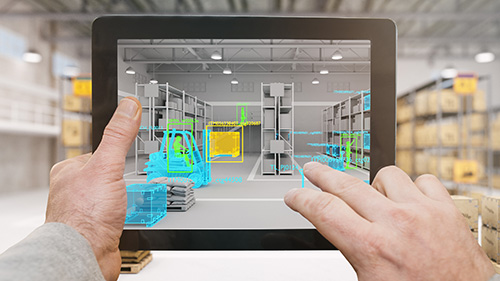 thermal overload, electrical malfunction, and fire and explosion.  Preventing the safety risk of plant and equipment assets means embracing existing, and new innovations – that include better automation and control technology.  Then integrate this technology into plant design for new and backfit installations.   When carefully evaluated, selected, and tested, such innovations not only protect, but also help maintain equipment, to avoid unplanned malfunction.
The highly automated environment of Industry 4.0 and new IoT components provide great opportunity for plant and equipment operators today and into the future.  They now can utilize smart connected devices for better automation, control, remote monitoring, and data collection.  Such devices are now wireless, and easily installed and programmed.  This new era of automation offers new capabilities such as advanced diagnostics, predictive analytics, and other advanced features to enhance the safety and efficiency of operations.
Be it within the design of a new factory of the future, or retrofitting legacy equipment, assets must be protected. When an operation integrates such technology, scenarios such as the one at the silicone plant in Waukegan, Illinois, may be prevented, fines avoided, and most importantly – lives saved.
Phoenix Contact Motor Control & Safety
Banner In-Series Predictive Safety Controller
How helpful was this article? Click a star to rate.
[

3

votes so far. Average rating of

5

]