Traditional forms of external temperature measurements have advanced technology with the addition of sensors, increasing patient comfort, improving accuracy, and creating better tools for monitoring. Its data can be crucial to patients suffering from various conditions, from infections to hypothermia. The temperature measurement of the surface of the body can be accomplished using different sensors. Types of sensors like NTC (negative thermal coefficient) thermistors, thermopiles, and digital temperature sensors. These technologies increase the wide range of accuracy and performance amongst the different applications.
NTC Thermistor Sensors
NTC (negative thermal coefficient) thermistors are a common type of temperature sensor to measure surface temperature. The sensor is a two wire connection and uses the resistance properties of ceramic/metal composites to measure temperature. For medical applications, packages are available with right angle or straight ¼" connectors to simplify installation. Common applications for this type of temperature sensor include adult rectal, pediatric rectal, and skin probes. Certain designs are capable of withstanding 134°C autoclavable cycles.
Disposable designs are also manufactured for general purpose use, esophageal stethoscopes, Foley catheters, and skin surface temperature measurement.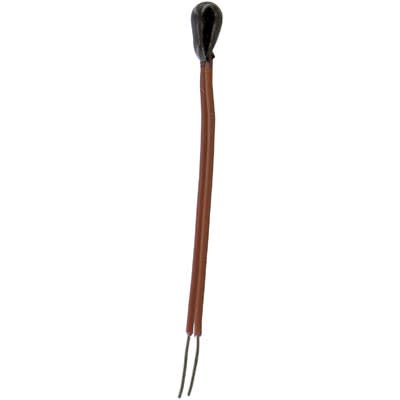 Infrared Temperature Sensors
Infrared (IR) temperature sensors enable accurate non-contact temperature measurement in medical applications. The most common applications for this type of temperature sensor is measuring ear temperature, forehead temperature, or skin temperature. The sensing element is composed of multiple thermocouples on a silicon chip to measure an object's infrared energy. The advantage of being a non-contact method of taking thermal measurement is that the device can be up close to the subject for a single point measurement or the subject can pass through or between the device and its reflectors to take that single point of thermal measurement. For example, doorways, gates and hallways.
Digital Temperature Sensors
While not traditionally used for surface temperature measurement, digital temperature sensors are embedded into home healthcare and personal tracking devices. These sensors provide accurate measurements of temperature with a digital output signal and small circuit board package. For example, digital temperature sensors can be designed into medical devices to monitor the temperature of air in respiratory devices to create greater comfort for patients as air enters the airway.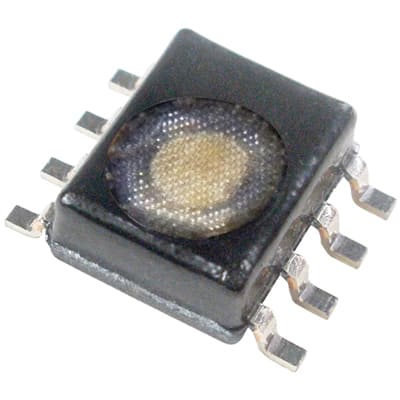 How helpful was this article? Click a star to rate.
[

2

votes so far. Average rating of

5

]