Finding the perfect gift for an engineer can sometimes be a tall task. But fear not, Allied has asked engineers and other technical experts from our own in-house team, as well as from some of our 500+ suppliers, for their ideas on holiday gifts for the hard-to-shop-for engineer. Here's what they suggested:
Recommended by Mohannad Shaban, Allied Electronics & Automation
For those who are passionate about automation & control, this kit offers compatibility with all with all IO-Link-enabled devices regardless of the brand, allowing for quick and easy parameter setting and setup. To make it complete, combine the hardware in this starter kit with IO-Link software.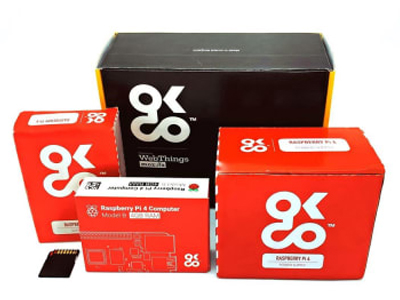 Recommended by Hank Graham, Allied Electronics & Automation
"IoT" continues to attract a lot of buzz, and the Mozilla WebThings Gateway Kit contains everything needed to connect IoT devices to your Wi-Fi network, and take control of your including IP cameras, lights, door, and motion sensors. Plus, the powerful rules engine lets you connect everything without any data privacy concerns.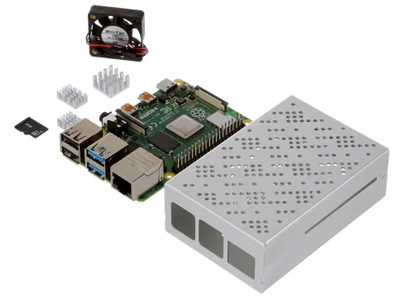 Recommended by Neil Harrison, Allied Electronics & Automation
Ideal for teens interested in tech, this eight-piece kit includes everything needed to get started with Raspberry Pi. It includes hardware, an online step-by-step guide, and sample projects to get up and running quickly. For engineers looking to make a complex-controlled system, simply plug the hardware into a monitor, keyboard, mouse, and power supply.
Recommended by the Maple Systems team
This Raspberry Pi computer kit is an all-in-one solution that is great for beginners and tinkerers alike. It includes a complete personal computer within a compact keyboard and can be used with a TV or computer monitor to learn to program using Raspberry Pi. Features include a quad-core 64-bit processor, wireless networking, dual-display output, and 4K video playback. Users can use it to create and edit documents as well as surf the internet.
Our experts made Raspberry Pi recommendations quite frequently; in addition to those mentioned above, Allied's Mark Russell recommends checking out the following items: Raspberry Pi 3 – Model B+ Premium Ki,t the Raspberry Pi 3 – Premium Display Kit, and the Raspberry Pi 3 – Complete Starter Kit.
The Vector Electronics & Technology (8015-1) prototyping board is also an excellent item to have on hand for Raspberry Pi projects. Another great option is the RS Advanced Solderless Breadboard to help combine industrial voltages and computer voltages.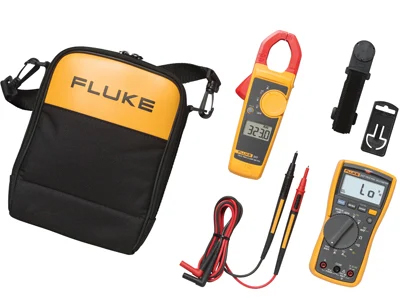 Recommended by Jim Davis, Allied Electronics & Automation
This multimeter combo kit pairs the new Fluke 117 DMM with a Fluke 323 clamp meter for productive and effective troubleshooting in one total solution. It also includes a durable, soft carrying case.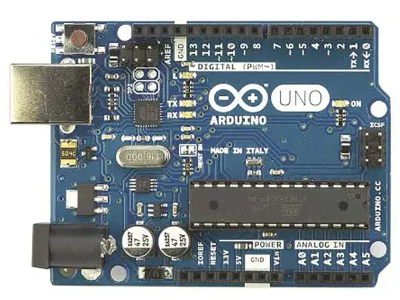 Recommended by Jim Davis, Allied Electronics & Automation
This starter kit is based around the Arduino Uno development board (included) and features the AVR ATmega328 microcontroller. It contains everything a budding engineer or engineer new to Arduino needs to get familiar with the Uno board and electronics.
Recommended by Russ Freeman, Allied Electronics & Automation
This test box works with any brand DC-powered sensor and is great for experimenting and testing photoelectric, proximity, and ultrasonic sensors. Clearly visible, illuminated LEDs indicate the switching status of the test box and an acoustic signal. Don't forget batteries for the Banner DBQ5 to provide hours of power!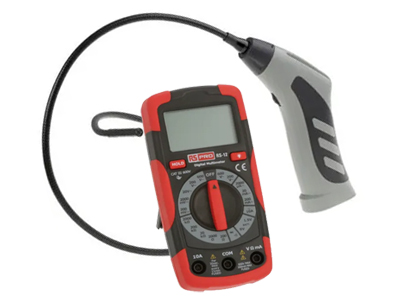 Recommended by Russ Bullmer, Allied Electronics & Automation
The RS Pro Wi-Fi Snake Scope borescope is designed to inspect hard-to-reach or hard-to-see areas such as HVAC ductwork, equipment enclosures, or crowded engine compartments. It can wirelessly stream high-quality videos from its camera head to a tablet or smartphone screen. The RS Pro handheld digital multimeter is CAT III rated for 600 V and has a durable, double-molded plastic housing with a large high-contrast 2,000-count LCD.
Have any more gift ideas to add?  Leave a comment below and give us your suggestions for engineers and designers!
How helpful was this article? Click a star to rate.
[

6

votes so far. Average rating of

4.5

]