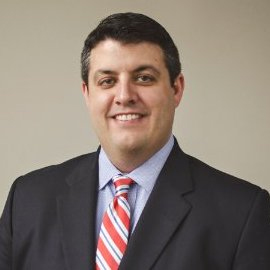 Skip Alderson
Texas District Office Manager
Baldor-Reliance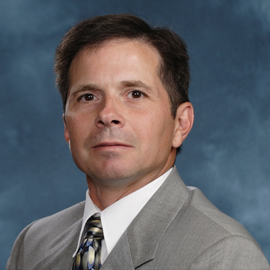 Eric Frey
Director of Motors Channel Development
Baldor-Reliance
ABB is an industry leader in marketing, designing, manufacturing and servicing of electric motors. For our September edition of our Ask the Expert series, we tap into six-plus decades of experience with Eric Frey and Skip Alderson. Eric, director of Baldor-Reliance motors channel development, has served nearly 40 years with ABB in various capacities in manufacturing and sales. Skip, district manager for the company's Texas district office, has spent more than 20 years in industrial sales, including the last 11 with ABB in field sales, sales management and territory management for Baldor-Reliance and ABB motors.
Q: What are the most important qualities (durability, efficiency, price, quality, etc.) when choosing an electric motor for any use/application?
A: That answer depends entirely on who's asking the question. The following "Value Formula" developed by Baldor-Reliance can help answer that question for each individual customer. The Value Formula illustrates the equal importance of the four main factors that shape our customers' perception of value. Quality and service are factors we strive to increase in order to raise perceived value. Cost and time are factors we strive to reduce.
Q: How do you select the proper motor classification, and what are the main considerations when selecting an electric motor?
A: Understanding how the motor will be applied is the first step. Motors can be designed for various conditions and can be classified by the following descriptions:  general purpose (GP) for material handling/conveying; corrosive or severe duty found in chemical oil & gas or other environments where outside contaminants such as pulp and paper can reduce the life of the motor; hazardous (sometimes called explosion-proof), where the atmosphere contains vapors or dust that could ignite if an electrical spark is present; and wet or washdown, where you need motors that can withstand high-pressure chemical solutions found in food & beverage operations.
As for considerations, required horsepower, speed or RPM are right at the top. Horsepower is usually calculated by the equipment manufacturer based on the torque required to move the load. It can be determined if the motor is either over or underloaded based on the applied voltage and nameplate amps. Motor manufacturers state full-load amps at rated voltage on the nameplate, so it is expected that the motor will be operated within these values. Anything higher or lower would indicate if the motor is sized properly.
Next determine the supplied voltage at the motor, frame size and shaft diameter, length and height, which can help determine frame size, mounting, foot, face, horizontal or vertical. Finally, figure out what type of enclosure you require.  TEFC (totally enclosed fan-cooled), TENV (totally enclosed non-vent) or ODP (open drip-proof) are the most common.
Q: Why are wash-down duty motors needed for food & beverage and pharmaceutical applications, and are there other "special duty" motor types for "harsh/unique" environments?
A: Motors in most food & beverage applications are subjected to extreme-pressure washdown — 1200 psi is not uncommon — and the solutions are often very caustic, in order to eliminate the chance for bacterial growth. In addition to sealing the motor from the ingress of water, full stainless steel motors can stand up to these highly caustic solutions. Because the exterior is not painted, there's no chance for paint to be removed during the washdown process and cause contamination. It should be noted though that not all applications in food & beverage or pharma need the highest degree of washdown protection. There are "dry" applications as well where a general purpose motor can be used.
Motors can be manufactured for a variety of special service conditions or different environments. There are certain industry specifications such as API 541 or IEEE 841 that are designed for specific size motors. For example, API 541 is meant for motors 250 HP and above, IEEE 841 is 1 – 500 HP. There are also motors designed for specific "duty cycles," such as 30-minute duty, meaning the motor will take 30 minutes of operation to reach its maximum operating temperature. Knowing where and how the motor is used will assist in recommending what may provide a long life and reduced operating cost.
Q: Why is preventative/regular maintenance so important for electric motors?
A: Preventative maintenance is important for all machinery, and especially when it comes to rotating machinery like an electric motor, which is often at the heart of an operation or process. The original purchase price for motors is very small compared to the total cost of ownership, and especially to the cost of downtime for nearly all applications in which motors operate.  With the important role electric motors play in customers' processes, preventative maintenance is critical to ensuring reliable operation and uptime.
Q: How has motor efficiency evolved over the last 10-20 years?
A: Baldor-Reliance has always been the leader in energy efficiency. Motor manufacturers weren't required to meet National Electrical Manufacturers Association (NEMA) Premium standards until the passage of the Energy Independence & Security Act of 2007, which became effective in December 2010. But Baldor-Reliance was already operating at these levels before the legislation took effect. ABB is constantly working to improve motor efficiency and stay ahead of the competition. Our new EC Titanium motor, which combines synchronous reluctance and permanent magnet technologies, is highly efficient at full and partial loads.
Q: What makes motors from Baldor-Reliance a good choice for designers/engineers/maintainers?
Baldor-Reliance motors are made in the USA of the highest quality in materials and workmanship.  At ABB, we focus on total cost of ownership for the users of our products, which is reflected in our Value Formula. We believe that ABB is the best choice for customers because we market, design and manufacture our products in the USA and keep the customer at the forefront of all that we do while providing an inventory and support structure across the country that is unmatched by any other motor manufacturer.
How helpful was this article? Click a star to rate.
[

3

votes so far. Average rating of

4.3

]