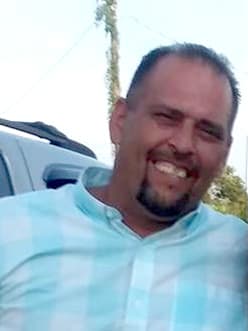 Rickie Fowler
Maintenance Manager, 
Allied Electronics & Automation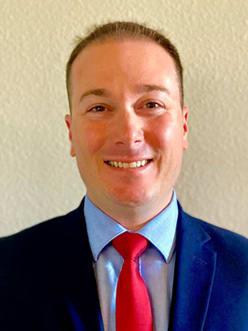 Ryan Ochocki
Director of Warehouse Operations, 
Allied Electronics & Automation 
Allied's "Ask The Expert" series taps into the experience and expertise of key thought leaders and subject matter experts from the more than 500 global suppliers we work closely with to bring customers solutions for their most challenging problems (and the daily ones, too).
In this edition, we talk to Allied's Maintenance Manager Rickie Fowler and Director of Warehouse Operations Ryan Ochocki to shed some light on our industry-leading facility management operations, as well as some of the exciting new warehousing capabilities made possible by our recent expansion in Fort Worth, Texas. Rickie and Ryan also offer some valuable advice to help other organizations optimize their own storage facilities and better meet the demands of today's challenging business landscape.
In the past year, Allied just completed a massive expansion of their warehousing facility. What are some of the features of the new facility that constitute an upgrade over the previous one? What new processes have these facilities allowed you to implement?
It was quite an undertaking. Our previous warehouse was little over 200,000-square-feet and today it is over 560,000-square-feet. It went live at the end of February 2020. The main goal was essentially to increase volumes and throughput capacity by two or three times what we could accomplish previously. Through advancements in terms of both infrastructure and technology, our facility can now handle as much as five times what it used to.
We also took the opportunity to add order storage and retrieval (OSR) systems, which we use to automate some of our legacy processes that were inherently inefficient and constraining on throughput capacity. There's no need now to walk the warehouse end-to-end to pick and bring out materials.


Why were some of these improvements necessary in today's business environment?
There's always potential to shrink your footprint with regards to space utilization in the organization, and it's critical to take advantage of those opportunities when you can. Whether that means going higher or automating to be more efficient, these advancements allow us to accomplish the higher-volume, more intensive requests Allied customers demand. Yes, we did increase our cubic feet to handle more volume, but that means little if we can't utilize that volume efficiently and effectively.
Such measures are also important preparing for the future. Our OSR systems already cover five aisles, but these are actually expandable. Let's look at it from a metric standpoint. Throughput per hour (TPH) — the total number of units that go out the door divided by the total number of direct and indirect labor hours it takes to get that inventory out the door — is typically the industry standard for measuring efficiencies in a distribution environment. The higher your TPH, the more efficient you are, which in turn has a direct impact on cost as a percent of sales. As you continually improve, you can drive costs down and pass that value along to the customer along with value-add services such as kitting, special handling, and exporting.
Are any of these new features giving you the ability to store inventory you were previously not equipped to handle?
Our product range hasn't changed that much yet, but we have been able to get into maintenance, repair, and operations (MRO) materials much more than we have in the past. We are constantly bringing in new SKUs to the tune of about 10,000 lines per month and adding them to our stocks. There are some products that we typically do not have in stock and can either dropship or cross dock to our customers, but being able to stock additional inventory and SKUs is going to minimize these instances and go a long way towards decreasing cycle times and overall costs.
Tell me a little bit about your warehousing process. How are the storage procedures for a piece of inventory determined? Is there an established process, or is each piece of inventory different?
We always work pretty closely with the supply chain and procurement departments within Allied to make sure we have a plan going in when taking on inventory. Some elements of the process are always the same, but the results may be different depending on the needs of the product. For example, we need to walk the warehouse and make sure that we have the proper cube space, bin locations, etc. and ensure everything is optimized for the product that's coming in. The process remains consistent, but what is considered "optimized" is based on the product. If the inventory is particularly sensitive to, say, static electricity or is classified as HAZMAT, that's going to have a significant effect on our actions. The planning process is also particularly important for new product introductions, because we have to make sure we have the right certifications in place before the inventory arrives at the door.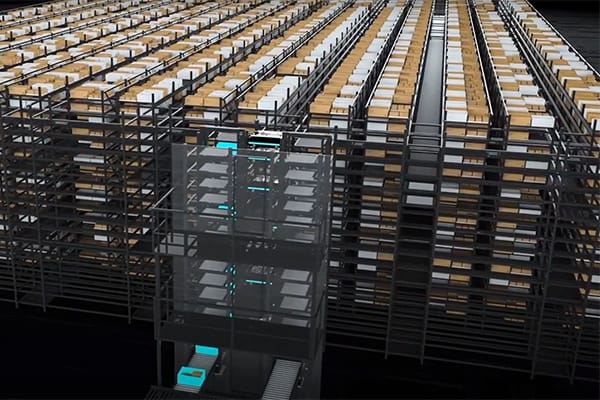 Many of Allied's customers are not going to have the storage capabilities of Allied. What are some baseline tips and strategies manufacturers can start implementing today to improve their warehousing infrastructure?
Any time you do a new product introduction, you want to make sure that you have a strategy for getting that inventory into the building. To do this effectively it requires some pre-planning, but it also requires a little bit of agility within the organization as far as measuring inventory dimensions and weight to make sure we have space available. Adaptability is key.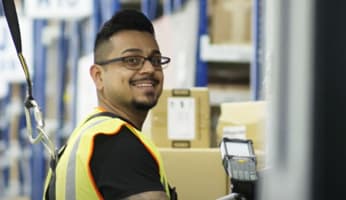 All of this comes back to prioritizing efficiency; the more efficiently you can utilize cube space, the more agile your warehouse will be. It's a lot of like playing Tetris sometimes, and there is an element of guesswork involved in predicting what a product is going to be and how fast we expect that product to turn. This is important because if we expect a product to be a high-velocity item, that will play a role in where we place it for ease-of-access. If we receive a non-convertible item that we expect to have a low turnover rate, and then place it in a prime location that could have been used for products we need to retrieve far more often, that's not a very efficient use of space. Honing the skills needed to make solid educated decisions like this is incredibly important.
Also, in any organization —it doesn't matter if you're kicking in doors in the Army or packing boxes at Amazon — it's crucial to remember every business is a people businesses. Charismatic leaders with big hearts are what is going bring teams together and be the foundation of everything that you do. Productivity starts with culture and happiness.
Are there any products on the market manufacturers should look into if they want to give a boost to their warehousing capabilities?
The first place to look is into systems that improve data management and visibility. Data is king, and it's critical to have the right tools that can visualize that data in near real time in order to make quick operational and labor utilization decisions. Any kind of warehouse management software (WMS) and labor management software (LMS) that can help you visualize your data and be customized however you want to view it is going to probably give your warehousing capabilities the most drastic improvement. The old ways of doing things are great, but they are super time intensive, labor intensive, and leadership intensive, culminating in a significant blow to your overhead costs. Data is the solution; automating your data stream is just as important as automating your warehousing processes.
Given some of the trends we are seeing in today's manufacturing environment, what are some improvements in regards to infrastructure or process that manufacturers will soon need to invest in to competitively function? 
If you look at some of the most successful organizations in the world today, what they have in common is that they are all incredibly nimble. They are not afraid to fail fast, move quickly, and break things. They don't see failure as a negative thing; they see failure as the hallmark of progress, a hallmark of challenging the status quo. In today's information age where everybody expects things quicker, you have to have be able to remain nimble enough to transform yourself constantly without totally collapsing. When considering what organizations should improve, that is where to start; ask yourself what you can to improve to increase overall agility. Automation, data management, talent development, all of these should be approached with agility in mind.
How helpful was this article? Click a star to rate.
[

0

votes so far. Average rating of

0

]