Allied's "Ask The Expert" series taps into the experience and expertise of key thought leaders and subject matter experts from the more than 500 global suppliers we work closely with to bring customers solutions for their most challenging problems (and the daily ones, too).
In this edition, we talk with Brandon Eaton, Steve Mazzola and Anastazi Sarigiannis from Klüber Lubrication, about the benefits of today's lubrication technology for electric vehicles (EVs) and other emerging applications, as well as why specialty lubricants are critical for different mechanical components.
In your social sites and webinars, Klüber talks a lot about sustainability—tell us how the right lubrication can lead to improved energy efficiency and reduced greenhouse gas (GHG) emissions.
By using the right lubricant for an application, you can reduce the friction of a system and lower operating temperatures, which saves energy and lowers GHG emissions.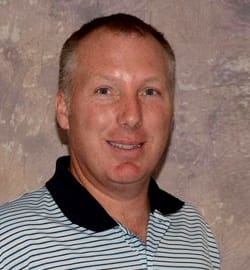 Brandon Eaton
Sales Engineer, Klüber Lubrication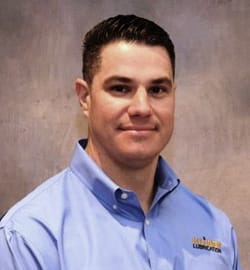 Anastazi Sarigiannis
Business Development Manager, Automotive/Bearings/MRO, Klüber Lubrication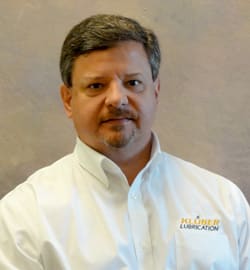 Steve Mazzola
Director, Engineering and Technical Services, Klüber Lubrication
In turn, lower operating temperatures prolong the life of the lubricant and the components being lubricated lead to less downtime for maintenance. The "right" lubricant is one that balances the ideal characteristics and composition required to match the needs of the application and design targets for performance, lifetime, and overall value.
What are some challenges EV vehicles present in terms of lubrication needs?
EVs tend to generate a lot of heat while converting electrical energy to kinetic energy, and because they do not have the typical heat transfer systems of internal combustion engines, heat management is critical. With the voltage frequency controls EVs use, there is a high propensity for electrical damage to occur in bearings used in electric motors with these variable frequency drives (VFDs). As such, minimizing the high voltage potentials between the bearing components is important to prevent electrical arcing from damaging the bearing raceways. This damage could lead to premature wear, excessive noise and subsequent catastrophic failure of bearings. Proper lubrication—both in type and quantity—helps prevent such damage.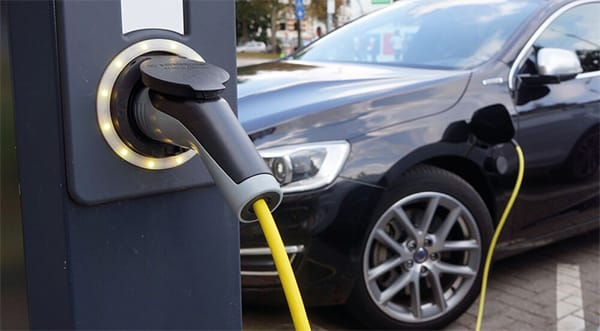 With newer technologies—like industrial robots and the digital factory—seeing greater adoption in manufacturing, what role do specialty lubricants play?
Component protection and extended times between relubrication are important to keep industrial robots up and running for as long as possible before maintenance is required.
All mechanical components in factory machines require special lubricants due to their individual requirements, such as undergoing significant force, being resistant to fluids or chemicals, operating in high or low temperatures or at high speed, and more. Using the compatible specialty lubricant is critical to protecting components against these variables and ensuring optimal performance while reducing downtime and repair costs that take away from production. So when you're choosing motors, motor control parts and other mechanical components for your design, at the same time, consider whether and which specialty lubricants will be needed.
What are some of the latest innovations in lubrication technology and how do they benefit the customer?
Klüber has developed a line of Klüberlectric greases and Klübersustain oils that address the issues of high voltage damage to components. They also provide high efficiency lubrication, with the added bonus of better cooling properties when using Klübersustain oils. We also have a wide variety of verified high temperature greases based on PFPE that can handle the demands of applications that operate in the range of 200°C for a sustained period of time. Our innovative hydro lubricants reduce friction to such an extent that superlubricity is nearly achieved, with significantly less friction and lower energy consumption than conventional lubricants.
How do designers and engineers know what the optimal lubrication product is for their application?
Because selecting the right lubricant for the application is so critical to performance, durability, and safety, we encourage our customers to take advantage of our free, expert technical support. Specialists within Klüber can assess your application parameters and use a variety of proprietary tools—backed by actual test data—to calculate the best type, viscosity and quantities of lubricant required for end users to use in their applications. This support avoids a loss of time, money and productivity for our customers by eliminating the guesswork in selecting a lubricant on their own.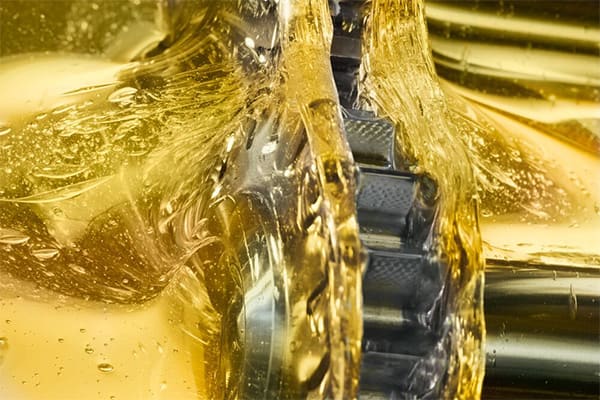 How do your channel partners (like Allied) help ensure customers' lubrication needs are met?
As a strategic channel partner of Klüber Lubrication, Allied Electronics provides significant value by consistently interacting with more than 200,000 active customers, driving traffic to the best-in-class Allied website and providing premier fulfillment services of Klüber products. The Allied Electronics and Klüber Lubrication partnership allows us to deliver on one of our key guiding principles: Focusing on the Customer. Together we do this by identifying, understanding, and satisfying our mutual customers' needs and expectations. In the end, both Klüber Lubrication and Allied make indispensable contributions to our shared customers' success by offering maximum benefits through product innovation and a commitment to service and reliability.
Additional Links
How helpful was this article? Click a star to rate.
[

4

votes so far. Average rating of

5

]