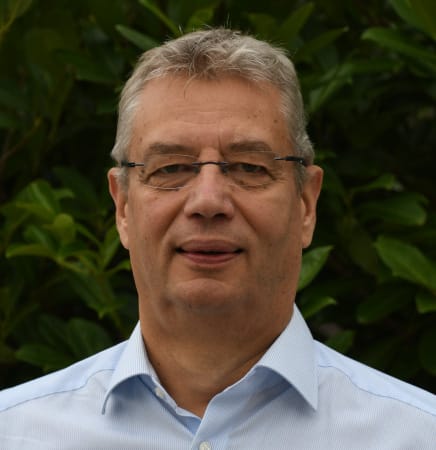 Ruud van den Brink
Industrial Solutions Product Manager, TE Connectivity
Allied's "Ask The Expert" series taps into the experience and expertise of key thought leaders and subject matter experts from the more than 450 global suppliers we work closely with to bring customers solutions for their most challenging problems (and the daily ones, too).
This edition complements a video interview done by DesignSpark's Greig Cameron with Ruud van den Brink, product manager, Industrial Solutions for TE Connectivity Netherlands B.V. In the conversation, Ruud touched on six key advantages of Mini-I/O technology over RJ45 in industrial applications, summed up below.
1. Shock and Vibration Resistance
Until recently, the RJ45 cable connector has been the default connector of choice for industrial IoT (IIoT) applications. While the RJ45 is a quality connector, it was originally designed for office applications, not the industrial complex. So it does not do well withstanding the shock and vibration common in industrial environments. The Mini-I/O was developed for the industrial environment as well as other harsh environment applications. It is an IEC standardized connector, not a proprietary development, and has been adopted by a number of industrial user organizations like PNO, VARAN and others. Mini-I/O connectors are becoming an integral part of industrial network implementations, replacing most RJ45s.
For example, many customers previously used RJ45 for motor drives. Because the motor drive can be mounted on top of the motor it is prone to much vibration, especially as the motor stops and starts. In this environment, the RJ45 proved very problematic due to vibration-related contact interruptions and associated loss of communications between the drive and the network. Replacing the RJ45 with the Mini-I/O solved the problem. The Mini I/O interlocks contacts to produce two separate contact points. When equipment vibrates or shakes, contacts move. The design of the Mini-I/O is such that if the contacts move, at least one of the two contact points always remain in contact to avoid complete signal interruption. This is a key advantage Mini-I/O has over RJ45 and other solutions in the field. It's a very rugged solution with reliable performance in the industrial environment.
2. Signal Integrity and EMI Resistance
Signal integrity is crucial in the Industry 4.0 connected environment. TE's Mini-I/O connections support Power over Ethernet (PoE), PoE+, PoE++ (IEEE802.3at and IEEE802.3bt), with data rates from 10 Mbps up to 10 Gbps. The Mini-I/O is a complete sealed metal solution—360-degree metal shielding to keep EMI out—which is hard to find in the industrial market. Compared to unshielded solutions or partially shielded solutions, there is a huge performance difference. EMI and signal integrity are optimized by the signal path design and the 360-degree shielding brings next generations to Cat6A performance.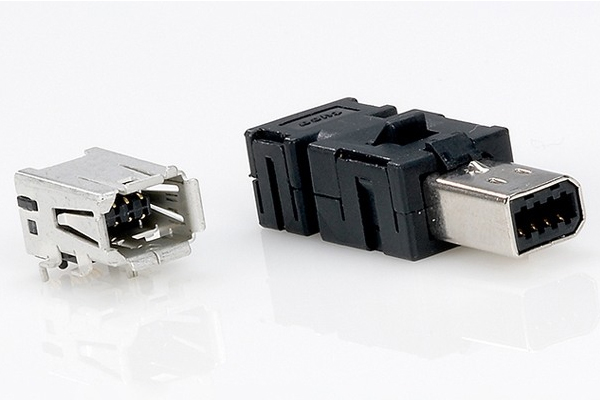 3. Durable Over Time
Mini I/O, both the board connector and cable connector, have mating interfaces made of metal, which is better performing and more resistant against wear over time. This design also minimizes contact interruptions. The RJ45 has more plastic designed into the mating interface, which is more prone to wear and thus needs to be replaced more often.
4. Space Saving and Ergonomic Assembly
As a space-saving solution, the Mini I/O offers a reliable compact wire-to-board connector system for industrial communications that is 25% of the size of the RJ45, a clear advantage when it comes to saving board space and making it more suitable for Ethernet connections. The board connectors are 260-degree reflow solderable, with 5 points enhancing the retention force and preventing connector tilt. It can be used in pick-and-place machines and cannot be mismated, as the Mini-I/O right angle and vertical board connectors come in two unique keying styles—Type 1 and Type 2—in which the different mating interfaces only mate with U-shaped or D-shaped connectors, respectively. These types of mating interfaces are supported over the entire product family.
One example of the Mini-I/O's space-saving advantage is in robotics. Due to their movement, robots tend to have limited interior space so the Mini I/O's compact size is a better solution and holds up to the shock and vibration present in industrial robotics. Another example is in the control cabinet where the reduced height allows the width of slices to be reduced significantly in DIN rail equipment. With Mini-I/O, slices can be as small as 15 mm, which is significantly smaller (more than a cm smaller) than with an RJ45. Even if the environment is one with no or limited shock and vibration, the sheer size and efficiency aspect of the Mini-I/O is reason enough to use them.
5. Field Installable
Field install ability is super-important when in an industrial environment and a connector needs to be installed on site. Installation without special tools on 8-wire or 4-wire legacy cabling in an (time) efficient way with guaranteed performance is essential to build up any industrial network. The Mini-I/O incorporates field-installable technology for easy, quick and error-free installation. Mini-I/O's IDC-based field installable cable connectors have automatic wire cut-off—as opposed to terminating the wires through soldering—enabling tool-less installation in under a minute, while maintaining a high-quality connection. This is the most recent add-on to the Mini-I/O family, not seen in similar advanced form in competing technologies yet.
6. Compatibility
Mini-I/O cable assemblies are designed to connect Mini-I/O to Mini-I/O and also Mini-I/O to RJ45. This enables retrofitting, where needed, and is important because there is usually a mix of various connectivity standards used across a single industrial rollout. In certain areas where shock and vibration are not present, such as at the edge of the rollout in a cabinet or behind a closed door, the RJ45 is perfectly capable of doing the job. On the other end, where you need to connect to equipment on the factory floor, the Mini-I/O would be needed.
Overall, the Mini-I/O family is a good example of innovation in the industry. The industry keeps asking for smaller, more reliable solutions that go beyond what is currently available in the market for IIoT. This type of development comes with a full width of all the components needed to build out an IIoT-based system—jacks, cable connectors, board connectors and field-installable cable connectors. As with single pair Ethernet connectors, Mini-I/O helps unlock certain other technology developments that are exciting to see.
Watch the full video interview to hear Ruud explain the differences between the Mini-I/O and the RJ45 and why Mini-I/O is ideal for IIoT applications.
How helpful was this article? Click a star to rate.
[

0

votes so far. Average rating of

0

]