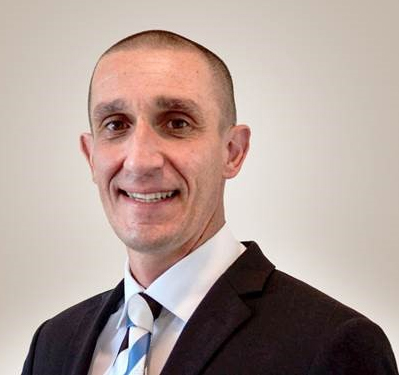 Fabrice Meunier
VP, Industrial Business and Global Strategic Accounts
Schneider Electric
Allied's "Ask The Expert" series taps into the experience and expertise of key thought leaders and subject matter experts from the more than 450 global suppliers that we work closely with to bring customers solutions for their most challenging problems (and the daily ones, too).
In this edition, we talk with Fabrice Meunier, vice president of Industrial Business and Global Strategic Accounts at Schneider Electric, about industrial control panel design and maintenance, how panel builders, manufacturers and distributors work together to support end customers and the growing role of digital in designing industrial control and automation solutions.
What are you hearing from customers in terms of what's most important to them when designing industrial control cabinets?
First and foremost, safety, quality and reliability are almost always at the top of the list of those considerations.  Every good control panel must start with well-designed components produced by a high-quality supplier who stands behind their work and provides responsive customer service.  Our customers' employees interact with dozens or hundreds of industrial control panel builders every day, and the quality of the components in those panels can have a huge impact, not just on productivity, but on operator safety as well.
Another thing we've been hearing from both our panel builders and the end-users of panels that contain our components is that they want as much seamless interoperability and commonality within their panels as possible. While supplier diversity is certainly a consideration when selecting panel components, having a supplier that can provide a large portion of the components within a given panel helps ensure interoperability and compatibility, while giving the customer a single point of contact for maintenance or service needs.
And finally, I think we are seeing from customers a desire to find the right balance between analog and digital components in the modern panel.  With the impact of COVID-19 hastening the adoption of remote and automated monitoring and operations, customers are looking to find the optimal mix of the reliability and simplicity of analog and the capability and efficiency of digital in their control panels.  The trend is clearly toward more digital components, but it seems that customers prefer to employ digital control and monitoring capabilities as a complement to underlying electromechanical components like breakers, contactors and switches, often rather than as a one-for-one replacement. This combination, which we've integrated into the Schneider Electric EcoStruxure architecture, for example, allows for greater automation and remote maintenance capabilities through digital, while retaining the reliability and simplicity of electromechanical components.
What about when it comes to maintenance and upgrades?
I don't mean to start the answer to every question this way, but quality and reliability have to be at the top of this list of considerations as well. Ensuring that the components that customers use to maintain and upgrade their panels are genuine parts sourced from a reputable distributor and manufactured by a quality supplier is critical.
Another area we know of that requires extra attention are the components that are on each end of what we call the "operation cycles spectrum."  On one end of that spectrum you have some devices in a control panel — motor controls for instance — that may cycle hundreds or thousands of times per day.  All those cycles equate to a lot of wear and tear, so a preventative inspection, maintenance and replacement program is needed to ensure these do not become points of failure in an overall system. On the other end of that spectrum are rarely cycled components like circuit breakers or main disconnects, which without preventative maintenance may go uncycled for years.  Components like these are critical to panel safety, so you want to be confident that they will perform to specification when they are needed.  The consequences of a failure in either of these types of components can be very costly.
And lastly, I think product knowledge and information exchange between end-use customers, panel builders, channel partners and manufacturers is critical.  The panel builder is the lynchpin in this equation as they must have intimate knowledge of the end-use customer's operational requirements, while also being well-informed by the channel partners and suppliers on the full spectrum of panel components applications and limitations.  Schneider and our channel partners like Allied are making concerted efforts to ensure that panel-builders have the training and product information they need with programs like Eco-Xperts, tools like the EZ Selector and knowledge sharing like Allied's Expert Advice.
If you source good parts, ensure they are used as intended and are proactive with inspection and maintenance, you'll have an excellent foundation for successful, profitable operations.
So where is control panel design headed in the future – what's on the horizon?
As with so many other aspects of industry, digital capability, as it relates to industrial control cabinet design, is a strong trend we've seen with customers and something we are aiming to proactively implement.
First, as design engineers increasingly employ digital design tools, we and our channel partners need to make sure that we have electronic CAD models available for all our panel components.  If the CAD files are unavailable, then that makes things more difficult for design engineers – and obviously, that is the last thing we want to do.  Schneider Electric is investing in creating more of these electronic design models and we are working with our distributors to make sure they are easily available as part of their product information.
And secondly, we're seeing more and more customers interested in comprehensive solutions for their needs that include a combination of electromechanical, digital and software aspects, as seen in the EcoStruxure architecture that I mentioned earlier. The data gleaned from all the various inputs in the modern factory have all sorts of potential value – it's just a matter of figuring how to unlock that. I think the important thing here is for suppliers and channel partners to be innovation leaders along the journey to digitization, Industry 4.0, etc. Customers should expect companies like Schneider Electric and Allied to come to them with new capabilities and solutions to problems that they may not have even known they had.  Helping to build that digital infrastructure for industrial evolution is a key area where we can provide value.
As a major global supplier, what does Schneider Electric look for from its suppliers – what role do companies like Allied play here?
I think components suppliers and distributors have a strongly symbiotic relationship.  A large majority of Schneider Electric's sales in the U.S. are through our channel partners. At the end of the day, we are focused on being the best innovator and reliable manufacturer that we can be.  We want and need our channel partners to be accessible and responsive, ensure reliable accurate and timely delivery of our products and help educate customers about current and new technologies available to them.
In terms of working with Allied, we really like the amount of inventory kept stocked, which translates to quick service and timely delivery to end-customers, many of whom have urgent needs.  We have been impressed with how well Allied's sales team has done as "ambassadors" for our products, and the success you've had with cultivating new customers for our products.
To close out our conversation, what would you leave readers with as far as the value of doing business with Schneider Electric?  Why should customers turn to Schneider when designing, maintaining and upgrading their control panels and cabinets?
 This is a great question to end on! As I said earlier, reliability and quality are key, and for Schneider Electric those are table stakes.  When customers purchase our parts, they know they are getting world-class quality that they can depend on.  We also have two complimentary divisions within Schneider Electric – energy management (power) and automation/control. Having expertise and products in both of those areas means that Schneider Electric can provide nearly all the complementary digital, electromechanical and accessory components a customer may need – from power transmission, switching and contactors to enclosures, motor control, digital displays, automation solutions and software. Most of our competitors have strong expertise in one of these areas or the other, but not both.
How helpful was this article? Click a star to rate.
[

8

votes so far. Average rating of

4.8

]