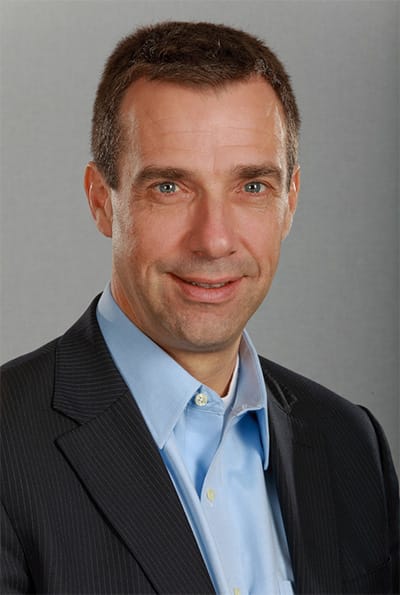 Eric Leijtens
Senior Product Manager & Managing Director, TE Connectivity
Vice Chairman of the Single Pair Ethernet Industrial Partner Network
Allied's "Ask The Expert" series taps into the experience and expertise of key thought leaders and subject matter experts from the more than 500 global suppliers we work closely with to bring customers solutions for their most challenging problems.
In this edition, we talk with Eric Leijtens, senior product manager and managing director for TE Connectivity Netherlands B.V., about single-pair Ethernet technology, why it's an exciting technology, and how it enables and drives innovation for the Industrial Internet of Things (IIoT).
Can you explain to us, in terms anyone can understand, what single-pair Ethernet is?
Imagine traveling through the world and being able to talk with everyone you meet in your native language. This is what single-pair Ethernet (SPE) does for industrial automation systems—it allows different machines to seamlessly communicate with each other and exchange information. SPE technology is designed to connect multiple devices and/or machines to a network and eliminate the need for "translation," which previously would occur within the gateways. SPE enables full, real-time communication from the sensor to the cloud in a native language without losing information. The technology not only simplifies machine connectivity and data transmission but, in a broader view, facilitates an open ecosystem, with real-time and high-speed communication in a much more cost-effective way.
What are the key advantages of single-pair Ethernet (SPE) technology?
Previously, multiple wires were needed for fast 100 Mbps Ethernet, and even more, wires were needed for Gbps Ethernet. With SPE, we have a technology that uses only two wires and has multidrop capability (reducing the amount of Ethernet switches), which supports longer lengths (1km vs. 100m before) and reduces the cost per node for an Ethernet connection. In plain terms, it reduces complexity and costs, allows for more flexibility in design, and offers a scalable foundation to go beyond previous limits in speed, connectivity, and interoperability.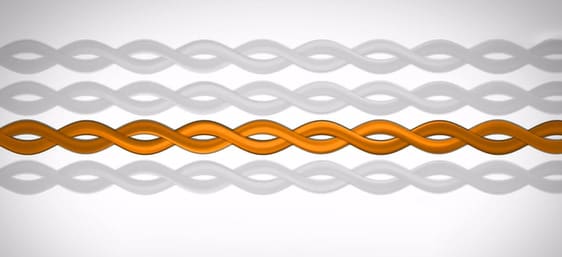 What are the limits of SPE or conditions in which it cannot be used, if any?
SPE is a wired Ethernet connection, so the distance it can be used over, even though superior to many other wired solutions, is limited to the length of the wires. Currently, it can be used for speeds up to 1Gbs over 15m of unshielded cable and 40m of shielded cable. At 10Mbs, SPE will work up to 1km in length in a point-to-point connection. For lesser distances, it can work unshielded and with eight nodes up to 25m. Because SPE is a relatively new technology, further enhancements are expected and are actively being defined in IEEE (Institute of Electrical & Electronics Engineers).
TE has been using SPE in transportation for years. Why are we just seeing the transition to industrial applications, and what role will SPE play in Industry 4.0/IIoT?
TE has been involved in SPE from the beginning. The technology is becoming more mainstream in the industrial arena, like with factory automation, but it first needed a volume market like automotive to mature and develop the technology. The core technology of SPE is now being further developed to serve the specific needs of the industrial market (e.g., multidrop and/or longer length networks). More industrial SPE components in wiring and connectivity have become available to enable successful adoption in Industry 4.0 and IIoT.
How is SPE able to deliver more data and power than multiple wires did previously—what technologies enable this?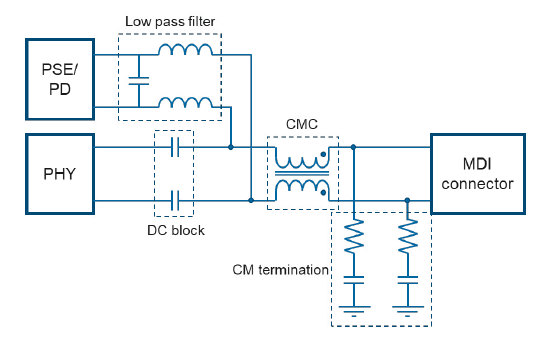 Single pair Ethernet is a new technology that uses a single pair of twisted copper wire (instead of two or four pairs) to deliver power and data at speed using power over data lines (PoDL). PoDL eliminates the need for a battery onboard or a separate power source. The simplified wiring structure, bandwidth specifications, and multidrop capability significantly bring down the cost to connect Ethernet nodes, enabling more possible connections.
Today's and tomorrow's IIoT manufacturing environment requires hundreds to sometimes thousands of sensors, actuators, switches, controls, and vision systems to be connected and communicate with one another. Using SPE to connect multiple nodes increases the availability of data compared to traditional point-to-point or fieldbus technologies. With connectivity standards supporting PoDL and hybrid technologies, the availability and flexibility of different power schemes up to 400W are covered.
TE Connectivity is a founding member of the SPE Industrial Partner Network. Can you tell us why this network was formed and what TE's role is?
To successfully introduce a new communication technology to the industrial market, it is essential to offer reliable interoperability between multiple manufacturers and brands. The end user—the industrial factory—often relies on leading brands for their manufacturing plants and are hesitant to switch to something new. They do not want to risk any downtime due to compatibility issues in the factory.
The SPE Industrial Partner Network was created to develop an ecosystem of components and devices designed and manufactured by leading industrial automation brands. By joining the network, these companies commit to following the same standards to produce secure, error-free, reliable communication technology, which is needed and expected in industrial plants for running critical processes. When manufacturers buy components and devices that bear the registered and protected SPE logo, they know these items meet the agreed-upon standards and, therefore, are considered to be trusted and reliable.
Since SPE is considered an "enabling technology" for the IIoT, what are your predictions for the adoption of this technology in terms of timing and applications?
With more SPE components becoming available in 2021, we expect the first devices, such as sensors and actuators, will come out towards the end of this year. The benefits of the new technology will be demonstrated to the industrial automation market, and the industry will start embracing it. Mainstream adoption, supported by the primary user consortia, should happen quickly after that.
How will more broad adoption of SPE help engineers/designers drive innovation?
SPE technology supports more devices connected to the network and more transparent communication to and from these devices. This will enable system integrators, software companies, and users of automation systems to create more and better solutions quickly to drive further efficiencies in manufacturing. You could compare it best with what we see happening with mobile phones. By connecting more data points (like our heartbeat, the number of steps we take, smart devices in the home, our daily schedule, etc.), the software can provide us with more intelligent solutions to improve and support us in our daily lives. These smart solutions will also come to the industrial market, and SPE technology will significantly accelerate this trend as it enables the type of communication needed, from machine to machine and machine to human.
How helpful was this article? Click a star to rate.
[

12

votes so far. Average rating of

3.8

]