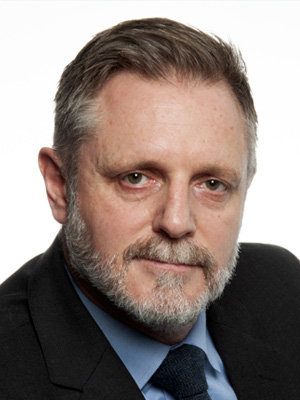 Scott Jayes
VP Business Operations, Allied Electronics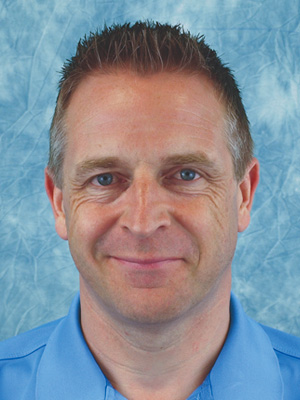 Chris Hewerdine
Director of Operational Improvement, Allied Electronics
Allied's "Ask The Expert" series taps into the experience and expertise of key thought leaders and subject matter experts from the more than 500 global suppliers we work closely with to bring customers solutions for their most challenging problems (and the daily ones, too).
In this edition, we talk with Scott Jayes and Chris Hewerdine from Allied Electronics, who recently directed a 200,000 square-foot digitally-enabled expansion of Allied's North American distribution center in Fort Worth, Texas. They'll talk about the digital evolution of distribution centers, and how automation and control can significantly increase warehouse capabilities, productivity and employee safety.
How long did it take you to renovate and automate your Fort Worth distribution center, and what was your main motivation(s) for doing so?
 We began discussions in 2018, and the new systems first became operational in June 2020. We are celebrating our official grand reopening on December 2. Our motivation was two-fold, really. One is that Allied's vision is to always be the first-choice supplier for customers who are designing, building and maintaining commercial and industrial machinery and facilities. Automating our main distribution center is a key enabler to delivering on that vision, and it gives us a platform for future change and growth in the organization. Another motivation was that we sell automation and control products, so we wanted to be able to speak to those products from a more experienced angle, essentially practicing what we preach.
Why was it important for Allied to "practice what they preach" in terms of automation and control?
 Automation was always a key part of the project, but given the capabilities it opens up for us, we saw this as a real opportunity to demonstrate what automation and control products are doing for our own business and, in turn, could do for our customers' businesses. We've been using the Fort Worth distribution center as a sort of showcase, not just for Allied but all of the suppliers involved, directly or indirectly. Our DC allows our suppliers to demonstrate to customers how their products work in real-life situations and, ultimately, sell more products. Now we have even more capacity to support them in selling products throughout the Americas. For example, many of the automation and control products KNAPP used to build our picking and packing systems are products we sell: sensors, switches, connectors, pneumatics, PLCs, pretty much everything. Brands we supply—Phoenix Contacts, ABB, Siemens and many more—make components we stock and sell for them that are also in new equipment throughout the facility. We weren't kidding when we said our digitalized DC is a showcase; we literally put up signs showing where suppliers' products are so they and everyone who comes in can see those products in action.
What were some of the key pieces of technology that were used to enhance capacity and productivity?
 The technology we are using is all about efficiency. KNAPP installed their latest automated order, storage and retrieval (OSR) system, which is a game changer. Together, the new OSR, RFID pocket sortation system, and goods-to-person (GTP) system can pick products from 118,000 different locations and deliver them automatically to one of 35 new picking stations. We have automated box erector machines and packing stations that fit packages precisely to each order's size and content. This significantly reduces packaging waste and speeds up the shipping process. In addition, we added receiving stations to more quickly process inbound supplier products, as well as a new boom conveyor system and high-traffic shipping lanes that transfer completed packages onto outbound transportation super efficiently. Efficiencies on the picking side are currently 30% quicker, and we've doubled the throughput in the packing process. Since the new system became operational, we've been learning over time how to get the full benefits from it, and we expect those efficiencies to increase.
What were the most important factors to consider when deciding on the technology used to automate and upgrade your warehouse?
For us, about 40% of our orders are multiline orders, with an average of four products per order. This previously was a challenge to keep flow going smoothly and efficiently when we had to pick from four different lines for one order. We needed an easy way to consolidate these orders, so that was a key consideration in the systems we looked at. KNAPP's solution was a pocket sorter or hanging conveyor, which is fairly new and a terrific technology. You pick the lines and there's a central induction station that manages these pockets that come down for each product in the order, then disappear into what they call the cloud: the ceiling of the warehouse. The pockets will hold the products until the whole order or load is complete. It then sequences the products and brings them down to the packer as one order, and we can feed back-to-back orders into the system. It pulls the lines together using very compact storage and a very simple way of managing the lines for the users.
The bottom line is this was a large investment for our organization, so the system we delivered had to drive efficiencies, enable scale and growth, and be a good return on investment. This system needed to make it easier for our employees to work and serve our customers. We have had to demonstrate that the automation is driving those efficiencies and, so far, we are seeing good numbers from this digital transformation. The OSR enables us to pick through up to 2,500 order lines an hour. The autopack technology can process 2,400 packages an hour, apply shipping labels and send packages to the carrier. Plus, the entire setup is modular so we can expand and scale up as we continue to grow our business. That's something that every company wants to find ways to do.
How did you narrow down and choose which supplier(s) to use to help evolve automation in your distribution center?
 Service for our customers is a critical factor, so we included customers in our research. We talked to them about their needs, what technology was out there, which different suppliers were available, and we talked to the suppliers too. We already had a relationship with KNAPP, whom we eventually chose for the project, but we still looked to see what else was out there. Having optimal uptime in the system was critical to get packages out every single day. We needed a partner who could grow with us and keep building the technologies that would make us better. We knew KNAPP always looks to expand on their technologies and lead the market. Because we had used a smaller system from them for a number of years, we knew we could also rely on the support they provide to ensure the systems remain stable and operational. Capacity for throughput and potential to grow was another key goal, as well as creating a place where people want to work.
What was the effect on employee safety and morale, especially given there were now fewer people needed to run the site?
As DCs grow, particularly in the U.S., the labor market is getting more challenging and competitive. We needed automation to simplify the processes, take away any unnecessary steps, and go at a much faster pace without overstressing our employees. We believe if we make things easier for our people, they in turn give back good service—a good experience costs less. Our facility is air-conditioned (important in Texas) and we added windows all across the site where employees would be working to give them natural light, to let them see outside and improve their experience of working there. We didn't have to do that, and you don't see it in many warehouse facilities, but it was important for us to improve our employee experience, and attract and retain the right talent. In addition, the spacing and ergonomic height of the equipment and usage of robotic transport allows for natural separation of employees that helps with worker safety as we live a world with COVID-19.
For our customers, we we're expanding the depth and breadth of our ready-to-ship inventory, ensuring orders are filled more quickly and accurately than ever before. For our suppliers, we're providing increased inventory capacity and throughput, and for our employees, we're giving them a bright, safe, modern workplace where they can further broaden their skills on the very latest in supply chain automation technology. At the same time, we're reducing packaging waste and lowering energy usage to enhance our sustainability.
What is one piece of advice you'd give a similarly-sized manufacturer who is thinking of delaying their plans to upgrade and automate their warehouses or factories?
We had specific goals for our customers, suppliers and our own people that we wanted to reach, so we spent a long time in the research and planning phases to make sure any system we chose would help us achieve those goals. We think those beginning stages are the most important part of the process. Taking a holistic approach was important—not only discussing within our organization what efficiencies we wanted to achieve. Also bringing in our customers and suppliers to get their input based on their goals and needs was a key factor to our success.
How helpful was this article? Click a star to rate.
[

4

votes so far. Average rating of

5

]