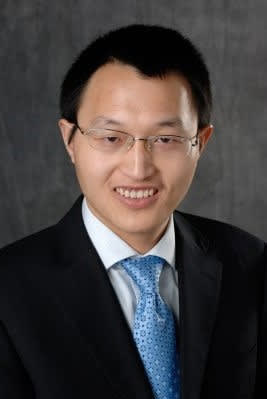 Dr. Jianguo Zhao
Assistant Professor of Mechanical Engineering at Colorado State University (CSU)
In this edition of our Ask the Expert series we had the pleasure of speaking with Dr. Jianguo Zhao, Assistant Professor of Mechanical Engineering at Colorado State University (CSU) and technical adviser for a CSU team that competes in the annual NASA Robotic Mining Competition (RMC). This remarkable event, a part of NASA's Artemis Student Challenge brings together some of the brightest young engineering minds in the country to design, build, and operate a robotic vehicle capable of conducting an autonomous mining operation on the surface of the Moon.
During the simulated competition, the team's vehicle must extract materials, transport them to a designated deposit point, and geolocate itself without the aid of GPS — all while demonstrating a design capable of handling the Moon's harsh environmental conditions. Allied is a proud sponsor of the CSU team, and as we root for them in this year's competition, Dr. Zhao shared highlights of the incredible technology they plan to unveil, as well as some of the valuable lessons his students are taking away from the experience.
First of all, congratulations on your sponsorship and submission! Why is research into lunar mining such an interest to NASA? What are some applications NASA could use this technology for in their missions to the Moon, Mars, and beyond?
Thanks for the opportunity to describe the project! NASA has recently changed its short-term goal to return to the moon with humans. In this case, it would be important to develop robotic systems that can automatically excavate useful resources from the moon's surface to accomplish the so-called in-situ resource utilization. If successful mining is demonstrated, the same technology can be applied to Mars or other planets, if we can land a robot onto the surface (e.g., the current Mars rover Perseverance).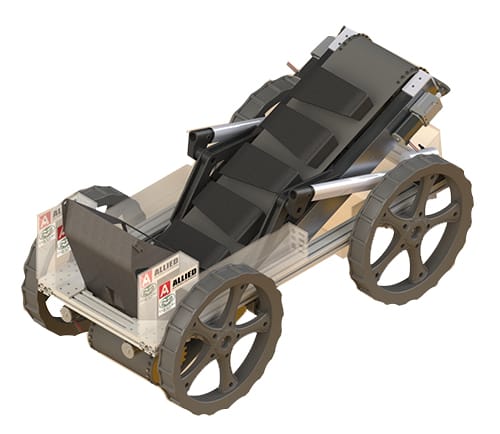 NASA has stated they intend to put a team on Moon by 2024. What do you think are some of NASA's long-term plans beyond this ambitious goal? Could colonization one day be a realistic possibility?
Yes, that's right. NASA has started the Artemis program to land the first woman and the next man on the Moon by 2024. In addition to human return, this program aims to develop a sustained presence on the moon called Artemis Base Camp. This camp will be further leveraged for the first human mission to the Mars in 2030s. That means colonization will be possible in the future, but it will be realized step by step, first the moon and then Mars.
Does some of this technology and research prove valuable in applications here on Earth?
The technology that the CSU team is currently investigating is only intended for competition purposes, but I envision that it can also be used for extracting useful natural resources from Earth.
This is the fourth consecutive year Allied has sponsored a team from CSU. How long has CSU been participating in this competition, and how did CSU originally get involved?
The team started the competition four years ago with sponsorship from Allied. Initially, then Vice President of Allied for Marketing Dan Stewart reached out to CSU to seek some synergistic collaborations. Then we started the discussion and figured out the best way to work together would be to assemble a team for this competition, since this will provide valuable hands-on experience for CSU's senior engineering students.
Have any elements of the vehicle designs from past CSU RMC teams been implemented in NASA equipment to date? What are some of the exciting features of this year's design?
I am not sure if NASA has implemented any design from CSU RMC teams. Our focus is to compete with other teams from more than 50 other U.S. universities. We did win third place in autonomy in the 2018 competition, which is quite an accomplishment. This year's design features a new mining system by using a belt, which is a significant improvement from previous years' design. The belt system can potentially increase the mining efficiency. We are still working on the final prototype to see if this is the case, but it is very exciting.
Do the parameters of the competition (objectives, scoring criteria, etc.) change each year? Does each new team start from scratch, or do they inherit designs from the previous year and build on them?
The rough competition objective stays the same every year, but the details (e.g., scoring criteria) change slightly every year. For instance, last year, NASA changed the size limit for the robot, which required us to reduce the size of our design. Each new team starts from the previous year's design, but they will need to change the design to satisfy the new requirements.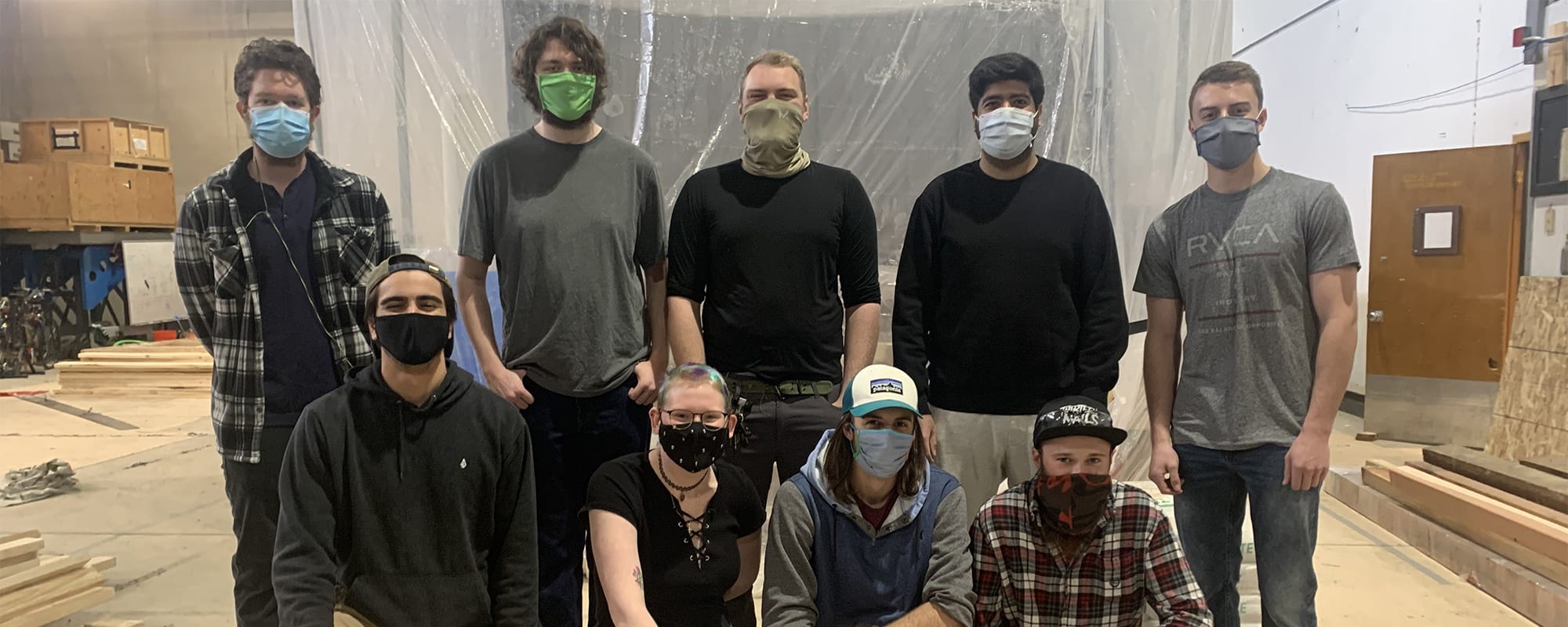 This is obviously a wonderful opportunity for CSU engineering students. What are some of the valuable skills and lessons they learn from this experience? How might these skills aid them as they pursue an engineering career after graduation?
The students learn a lot from this experience every year, as most students start the project when they only have theoretical knowledge they learned from courses. This project provides them an opportunity to apply their knowledge to build a real system. They need to learn how to design and fabricate parts using either traditional CNC milling or 3D printing. They also need to learn embedded systems by playing with electrical circuits, Arduino programming, etc. Most importantly, they need to learn how to work in a team to collaboratively develop and test a functional robotic system. All of those learning experiences help them become a better engineer that can not only build real systems, but also effectively communicate their design to other team members.
Allied Electronics has been very generous in supporting the team by providing both financial support and their own RS PRO products. The students have been very fortunate to work with Allied to realize their design. We are also looking forward to future collaborations between Allied and CSU.
Additional Resources:
How helpful was this article? Click a star to rate.
[

1

votes so far. Average rating of

5

]